To run OpenText ™Freeway Entry, OpenText™ Freeway Complete or OpenText™ Freeway Professional, your PC should meet the requirements listed below:
Windows Operating System
OpenText Freeway should be compatible with the UK versions of the following Windows operating systems. Regional (not local) settings must be set as "United Kingdom".
Windows XP Professional
Windows Vista Business Edition
Windows Vista Ultimate
Windows 7 Professional (32 & 64 bit)
Windows 7 Enterprise (32 & 64 bit)
Windows 7 Ultimate (32 & 64 bit)
Windows 8 Professional (32 & 64 bit)
Windows 8 Enterprise (32 & 64 bit)
Windows 10 Professional (32 & 64 bit)
Windows 10 Enterprise (32 & 64 bit)
Note: For installations on Windows 7 , Windows 8 (all versions) & Windows 10, a local administrator will be required to operate the software. OpenText SecuRemote VPN client is not recommended for use on Windows 7, Windows 8 or Windows 10.
The following Windows operating systems are NOT supported by OpenText Freeway:
Windows Millennium Edition (ME)
Windows 2000 Professional
Windows XP Home Edition
Windows Vista Home Edition
Windows Vista Home Premium
Windows 8 (Basic Edition)
OpenText Freeway is not supported in the following environments:
Microsoft Windows Emulators (e.g. on an Apple Mac)
Citrix
Microsoft VMware or other Terminal Services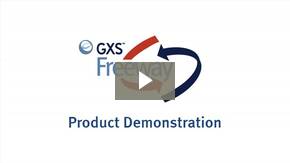 Contact Us
Call our team of advisors on +44 (0)1772 646010 or click here to discuss your EDI requirements.
Brochure
Click here to download the OpenText Freeway brochure
OpenText Freeway Entry, OpenText Freeway Complete and OpenText Freeway Professional applications are designed to operate as single-user systems. Data can be stored on a server to allow non-concurrent access from multiple client PC's.
If you require a concurrent multi-user solution or cannot provide a localised platform to meet the above requirements, OpenText Freeway Cloud is an alternative option. To find out more please contact OpenText Business Network.